Why choosing the right content management system matters
There are a lot of options,
we can help you with all of them …
Our bespoke Content Management Systems (CMS) are built to show what a user can do and not show you what you can't do, so if you are uploading blog posts, refreshing content and updating news on your website it is important that you can depend on a reliable CMS that's simple and fast to use.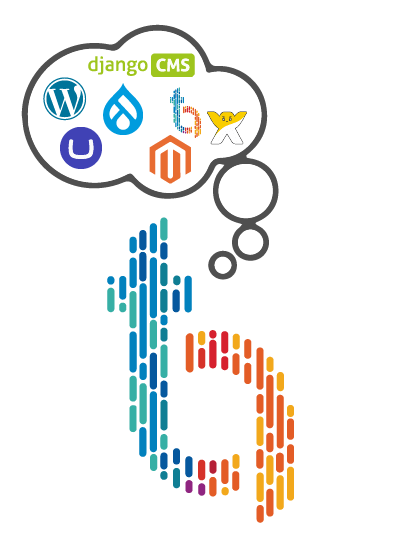 Here are just a few things to consider before selecting a CMS for your next website:
Is it scalable?
As your business grows, you will need your website to be flexible and grow too, so how able is your CMS of choice to scale as you do? Looking ahead towards your future requirements should help inform your CMS choice right now - is there a chance you may need to integrate your website with internal systems like a CRM in future to help increase efficiency? Considering potential future needs now, will help reduce costs and potential headaches in the future as your website's functionality scales with you.
User-friendly for you and your team
A user-friendly CMS back-office means a wider range of people in your business will be able to use it, and your workflow for creating and editing content will be faster and much more efficient. With so much communication happening online, we understand you need to be in control, our Targeted content management systems lets you manage what you say and how you say it, allowing you to drag and drop, add CTAs, landing pages, videos, images to create rich and engaging website pages without writing a single line of code.
An extension of your team and enhancing your marketing efforts
Your marketing team are likely going to be one of its key users. For that reason, it's critical to consider what tools your CMS can provide to help support that function. Are there any personalisation features that allow custom content to be served to users that meet a certain criteria? Functionality that provides your marketing team with data and results will help make your marketing team more sufficient when it comes to setting up campaigns and tracking user activity to convert more visitors into leads on your website.
Support, Assistance and Maintenance is important.
As with any software, there may be times when you need additional support or want to add or modify functionality with the support of a team of skilled developers. That's why when selecting a partner to build your next website, it's really important to consider the range of support services that potential suppliers can offer post-go-live. Here at Targeted, clients are first and financial performance becomes just a bi-product; we are motivated towards creating lasting partnerships so when you're ready to make some changes or even just some small tweaks; we're here to help you develop your system and keep it in top form.
Looking to redesign your website? We would love to hear from you. Email: hello@targeted.agency
We would love to hear from you