National Blood Transfusion Committee
National Blood Transfusion Committee
Much more than just a website.
The National Blood Transfusion Committee (NBTC) was founded in 2001, with the primary purpose of promoting safe and effective transfusion practice in hospitals. The committee promotes national best practice guidelines such as those produced by the National Institute for Health and Care Excellence (NICE) and supports the recommendations of the Serious Hazards of Transfusion (SHOT) UK Haemovigilance Scheme.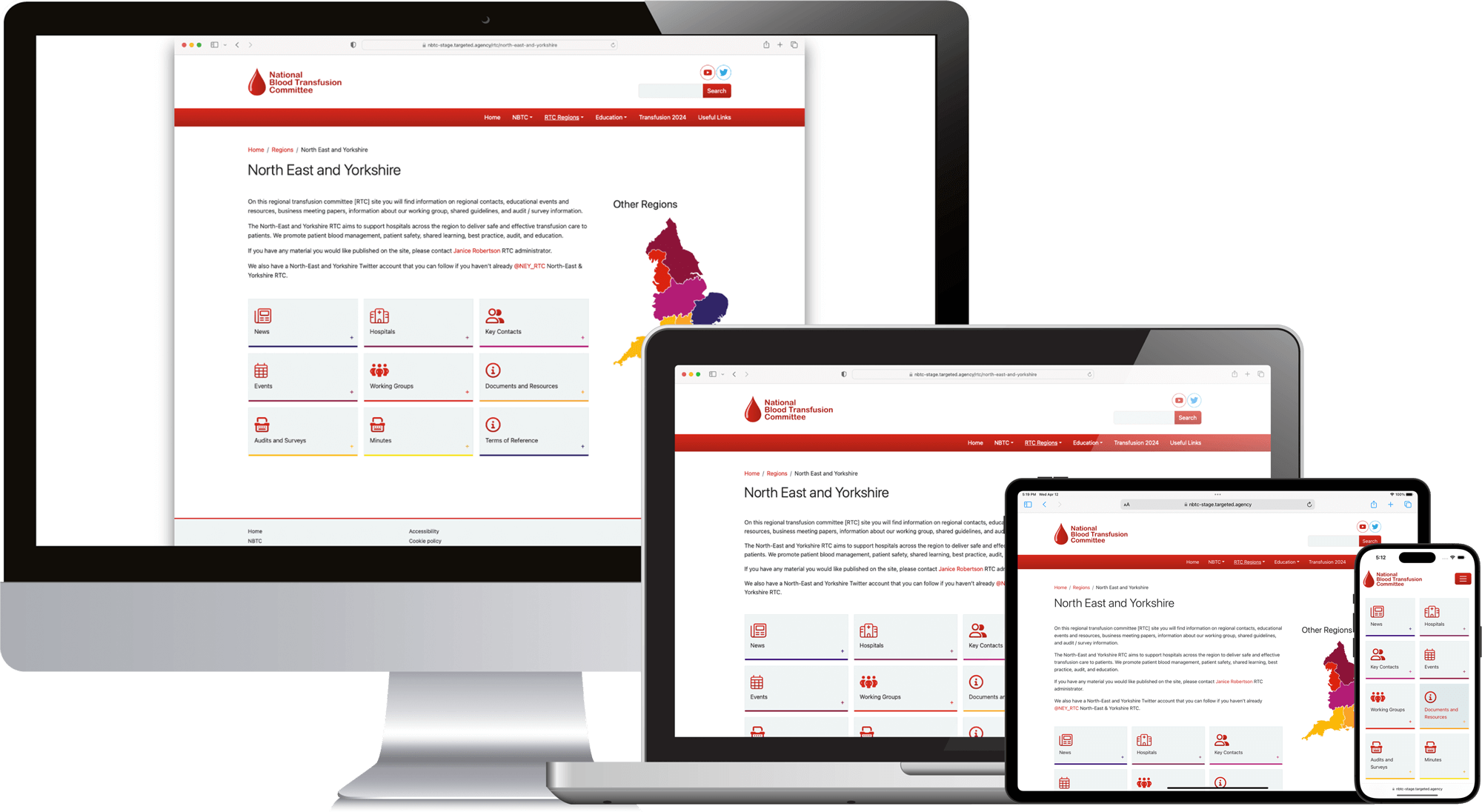 Targeted were tasked with providing a fresh new look and feel for the NBTC. A responsive site and intuitive design showcasing the amazing work of the National and Regional Transfusion Committees.
The content is depended upon by medical professionals across England to be accurate and dynamic.
Powered by 100% renewable energy 🍃
Accessible and easy to use, the new website replaces offline processes and removes outdated, manual spreadsheets to form a single source of their DataTruth™.
"Targeted challenged, expanded and developed my initial vision, considering every opportunity and resource available to them, to deliver a high-quality product on time and on budget."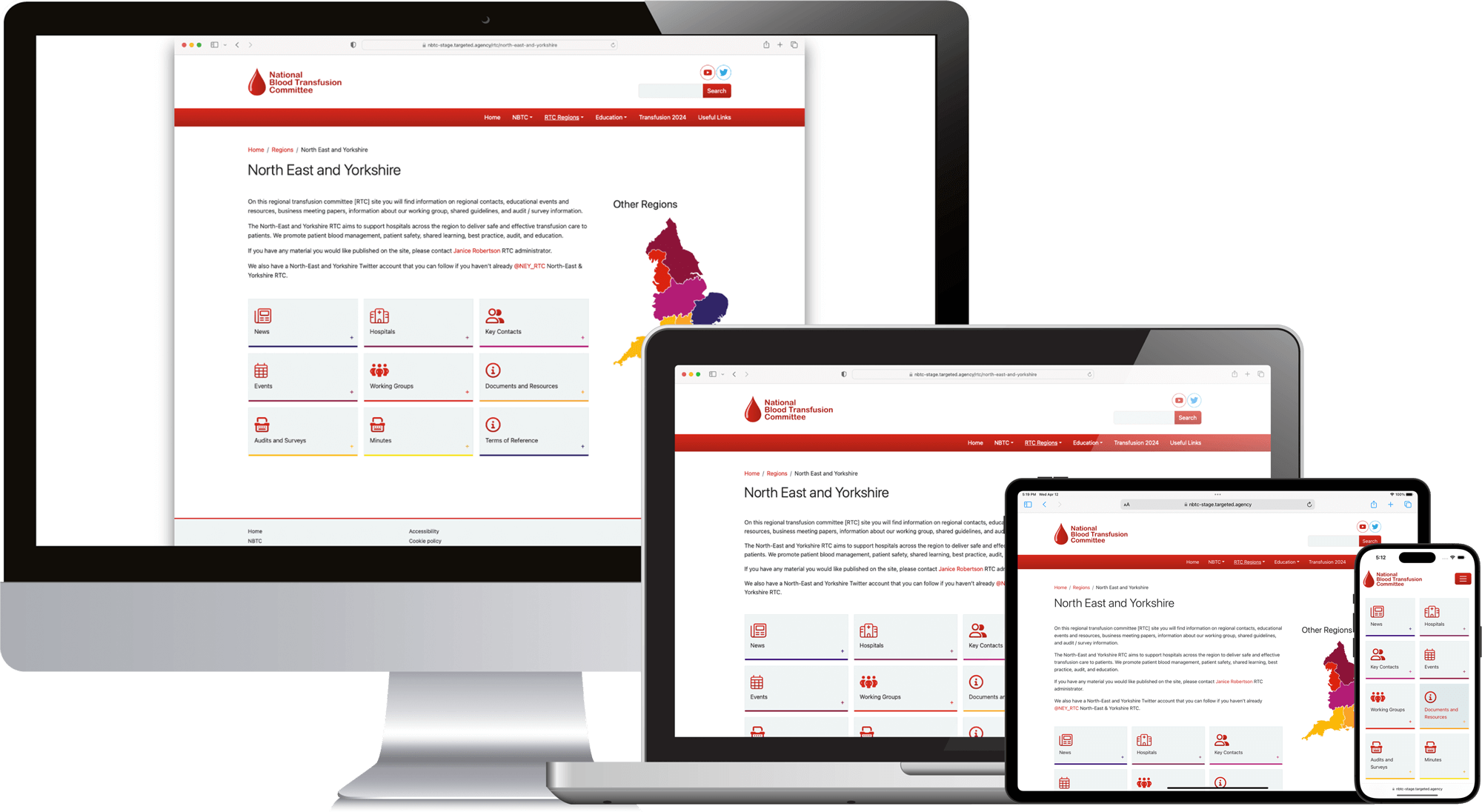 An immersive and engaging new website for the transfusion community and beyond
A fantastic experience on any device
Trusted and up-to-date content
New logo
Regional audiences
Promotes and facilitates collaborative and distributed working
Rich visitor analytics reporting
24/7 automated monitoring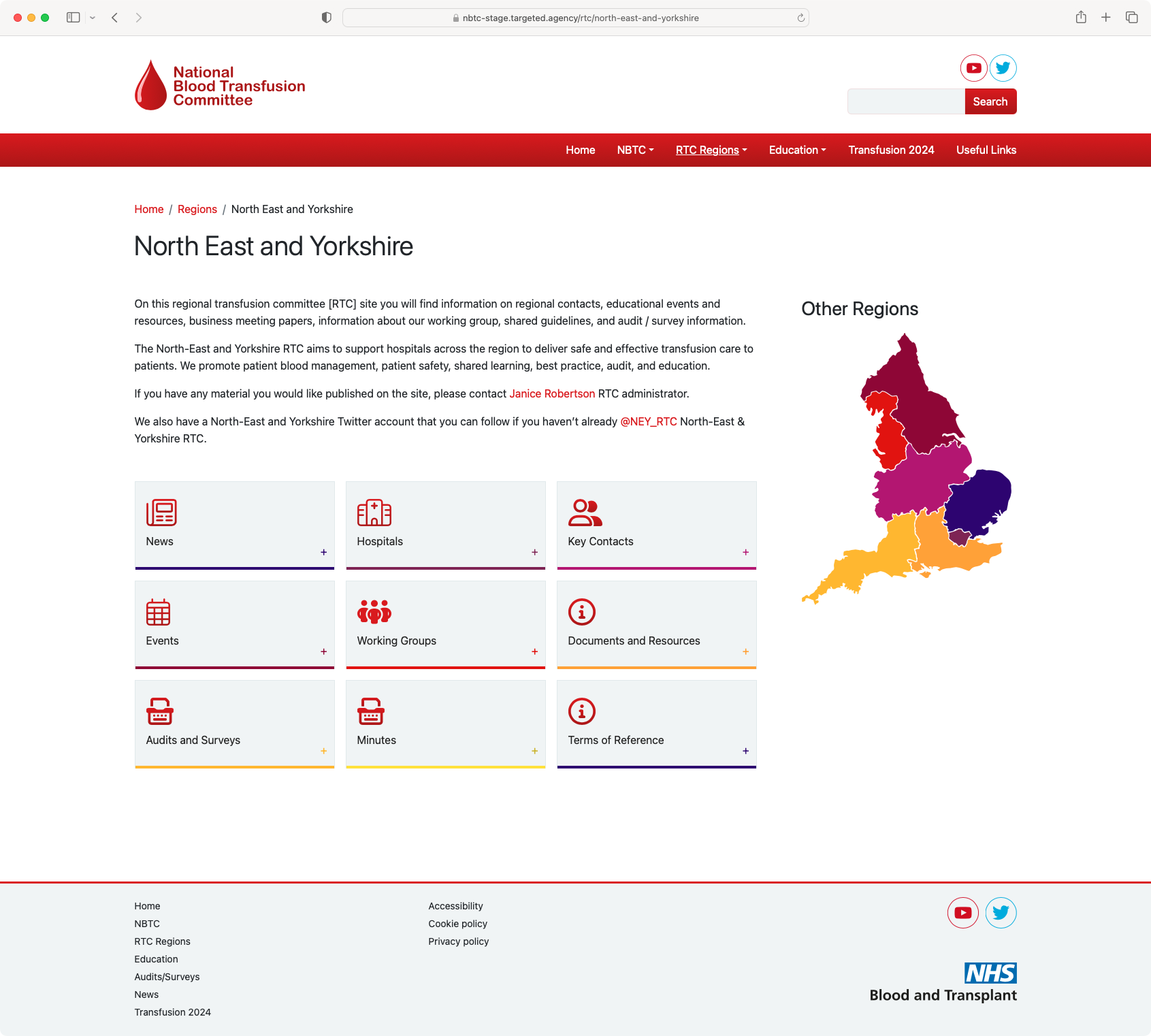 Distributed content creation.
Centralised control.
The Blood Transfusion Committees are spread out across England. Each region manages its regional content with a rich content approval process.
Regions have control over their own content, documents, news, and events.
Centralised document management system with distributed control
Time-saving
Secure and rich user permissions
Collaborative working
The National Blood Transfusion website hosts a large volume of critical information, accessed by users across the world. Incorporating a centralised document management system and secure user permissions, means keeping the site up-to-date and safe takes less time and fewer resources.

— National Blood Transfusion Committee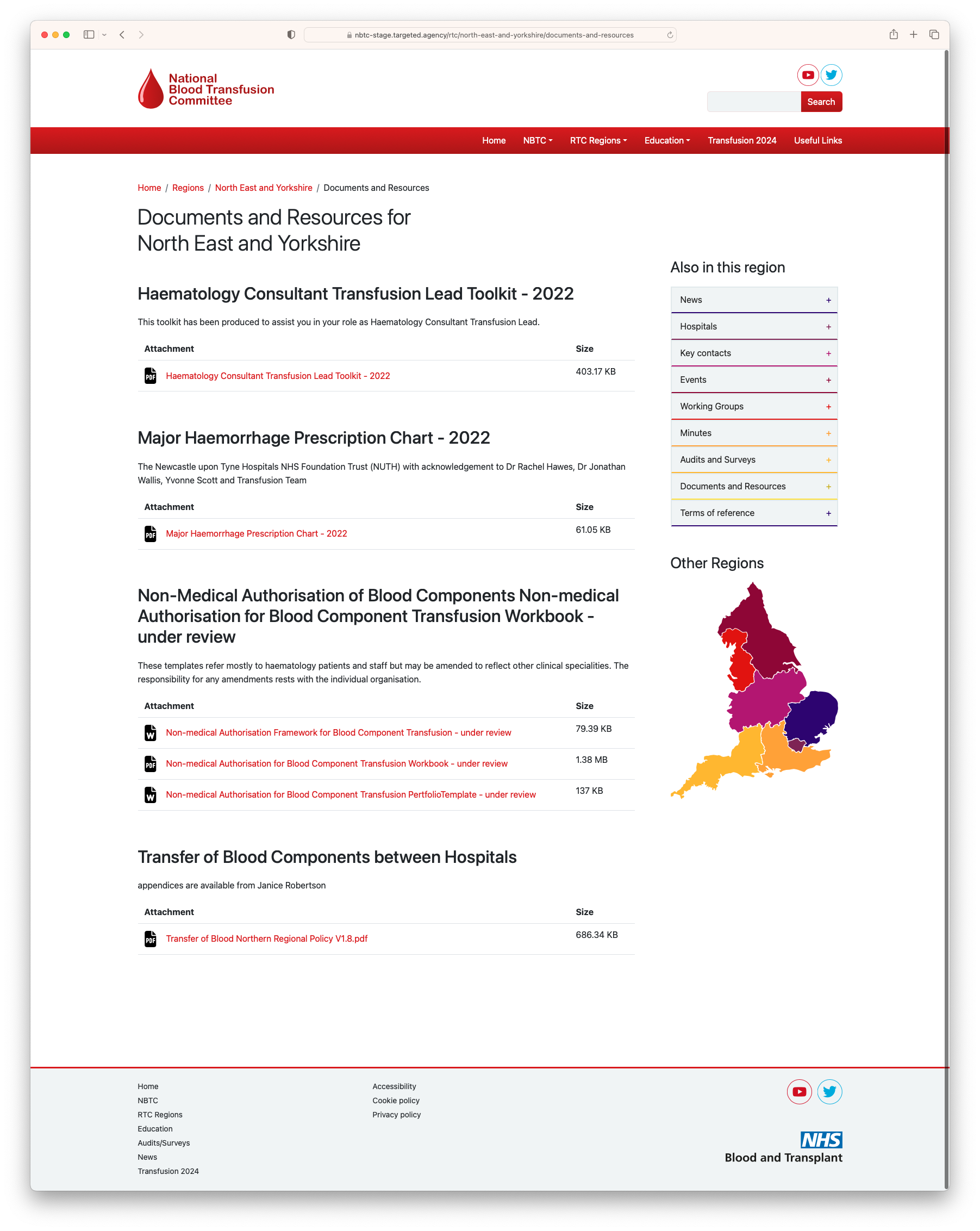 Self-service document management
Available 24hrs a day, every day
Hundreds of documents are managed effortlessly
Drastic reduction in manual document requests
Centralised document management system with distributed control
Replaced offline, manual processes
Secure by design
Self-service, again and again
Our experience of working with Targeted has been excellent. Targeted provided consistent, named, project support and guidance allowing us to complete in a short project cycle. The result was a fresh, responsive, and navigable website future-proofed for longevity, delivering over and above our initial expectations.

— National Blood Transfusion Committee
Quicker than the old site
Visitors delighted, and counting
National Blood Transfusion Committee

nationalbloodtransfusion.co.uk
We would love to hear from you