Digital Asset Management
A simple exchange of brand assets.
Say goodbye to large email attachments and swamp like shared folders. We can equip you with a reliable, powerful digital asset management (DAM) system to deliver your brand assets instantly to your team and your customers by getting the right content to the right audience at the right time.
A digital asset management system can be a game-changer for businesses looking to streamline their operations and improve efficiency. Here are some key benefits of a DAM system: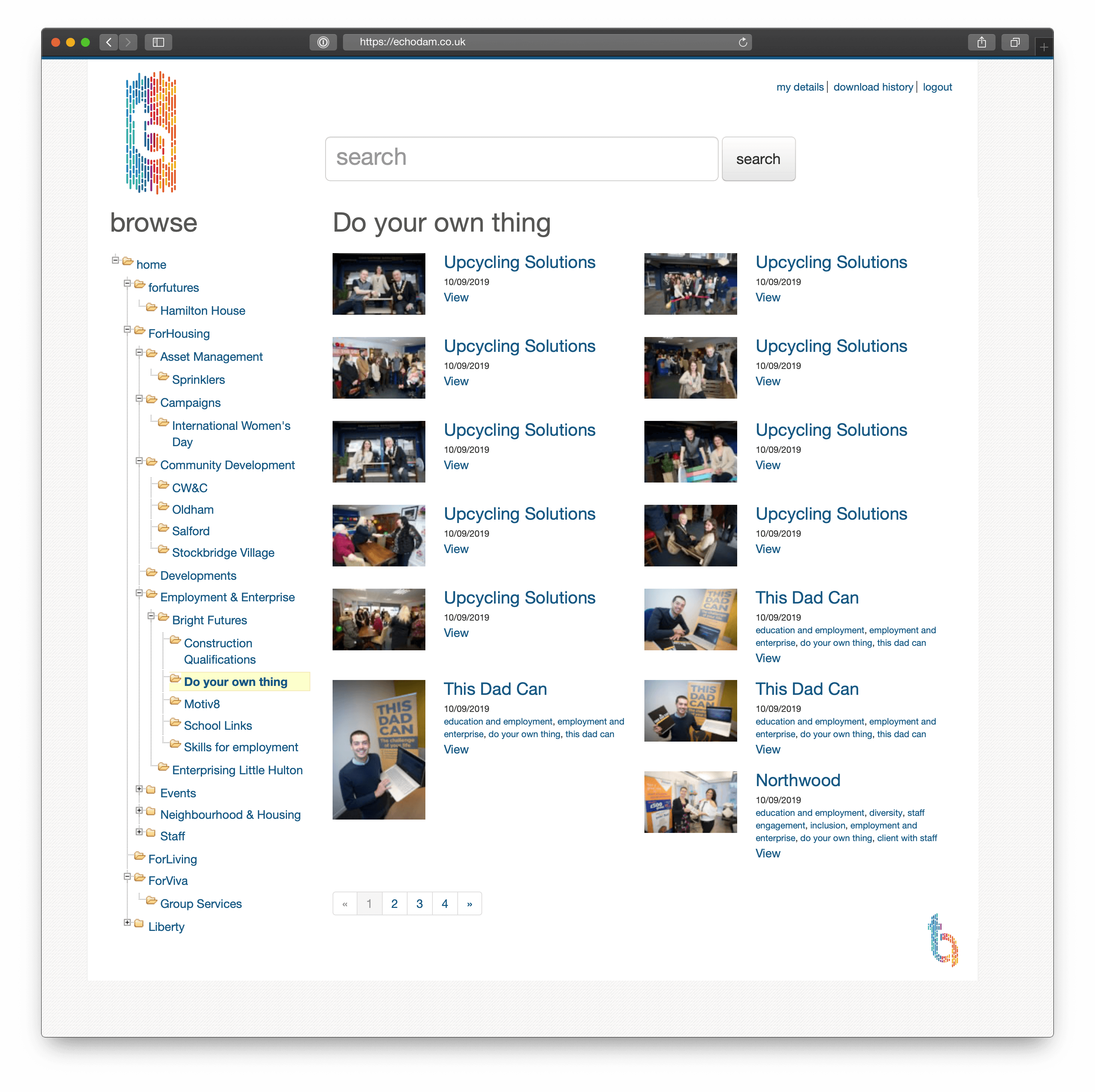 Improved organisation: A DAM system allows businesses to store, organise, and access digital assets in a centralised location, making it easy to find what you need when you need it.
Increased efficiency: With a DAM system, businesses can easily share and collaborate on assets, eliminating the need for time-consuming email chains and version control issues.
Better control: A DAM system gives businesses the ability to track and control how assets are being used, ensuring that they are being used appropriately and within the bounds of any licensing agreements.
Enhanced security: A DAM system provides secure storage and access to digital assets, protecting them from unauthorised access or misuse.
GDPR compliance: A DAM system can help businesses comply with GDPR regulations by providing a secure location to store and manage personal data.
Overall, a DAM system can provide numerous benefits for businesses looking to improve efficiency, organisation, and control. By centralising and securing digital assets, businesses can streamline their operations and ensure compliance with regulations like GDPR.
We enable our clients to have their own digital asset management system so they can easily store, view and share assets with large and multiple marketing teams, globally. Creating a central repository for the internal team and a system that enables third-party users from various locations to view and access specific campaign and point of sales assets needed to order and purchase online easily. A quick resolution for a smooth and simple exchange process to challenge email and telephone orders.
Powered by 100% renewable energy 🍃
Stored securly within the United Kingdom, our rich permission give granular control of who can access assets, as-well-as a recorded history of how assets have been used over time.
We would love to hear from you